The Owensboro Convention Center is planning a night of fun and entertainment on Friday, September 29, 2017, with net proceeds going to aid in relief efforts for victims of Hurricanes Harvey and Irma.
Blake Henry, GM of the Owensboro Convention Center, says the event will have an atmosphere very similar to Friday After 5 featuring live music from Owensboro's own Blackford Creek, young rockers Five After Five from Henderson, and dance party band 12 South Band from Nashville, Tennessee. "Everyone will love 12 South Band," Henry said. "They remind me of Louisville Crashers and some of the other fan favorites from Friday After 5."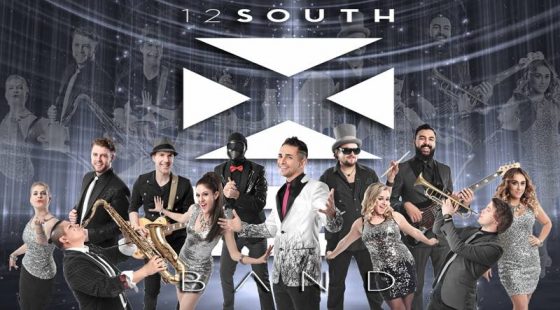 According to their website, 12 South Band is a nationally touring, medley-style party band known for a high energy show with "multiple singers, tons of dancing, outfit changes, props, specialized lighting, and a wireless front line who interact with the audience."  Five After Five is a group of teenage friends in Henderson who specialize in 90's-2000's alternative, rock, and pop-punk. They were featured on the cover of Henderson Family Magazine. Read more here.  Blackford Creek is an Owensboro-based southern rock/country band that has been gaining fans across the region.
The event is a partnership between the Owensboro Convention Center, American Red Cross, Kentucky Legend, Bud Lite, and Cromwell Radio.
The Kentucky Region of the American Red Cross currently has nearly 70 Red Cross personnel on site in Texas assisting with the aftermath of Hurricane Harvey, and is already making plans for support in Florida in response to Hurricane Irma. "The American Red Cross is thankful for the efforts of the Owensboro Convention Center, Kentucky Legend, and Cromwell Radio to help raise much-needed funds to support the unprecedented response and recovery for Hurricanes Harvey and Irma" said Evelyn Miller, Executive Director of the Western Kentucky Chapter of the American Red Cross.
"So many people are hurting, right now and they have lost so much.  Our hope is that this benefit can help raise money for them to rebuild. It's just the right thing to do.  Your donation enables the Red Cross to prepare for, respond to, and help people recover from this disaster,"
– Blake Henry, General Manager of the Owensboro Convention Center
"Kentucky Legend® is devoted to giving back to those in need whether they are in our own backyard or across the nation," says Ric Herrera, VP of Sales and Marketing at Kentucky Legend, a division of Specialty Foods Group, LLC. "Our hearts go out to those affected by the hurricanes, and we are more than willing to join the cause led by Blake Henry at the Owensboro Convention Center. His idea to join forces and bring the community together to raise funds for the Red Cross simply proves the devotion of our businesses in the area. We are proud to be a part of this event and to continue to work alongside Blake Henry and his phenomenal team."
Food and drink vendors will be on site.
Doors will open at 6pm, and music will begin at 7pm.
Tickets for adults are $10.  Children 12 and under are $5.
Tickets for the event are on sale now!!!  They may be purchased online at OwensboroTickets.com, the Owensboro Convention Center, or charge by phone at 270-297-9932.  Monetary donations only will be accepted at the event.