If you're looking for a rustic venue for a wedding, family reunion, or any other social gathering in the near future, you may want to check out "The Old Barn" at Cecil Farms.
Cecil Farms Produce is hosting an open house for the new event venue this Sunday, May 22, 2016, from noon – 4 p.m.
The idea to use the old barn for a rental venue originated after several requests, according to Suzanne Cecil White. "We hosted our 'Farm to Table' dinner in the old barn last year, and people started asking us if they could rent it for other things," White told OwensboroLiving.com. "We think it's something Owensboro and the surrounding areas will really enjoy because it's unique."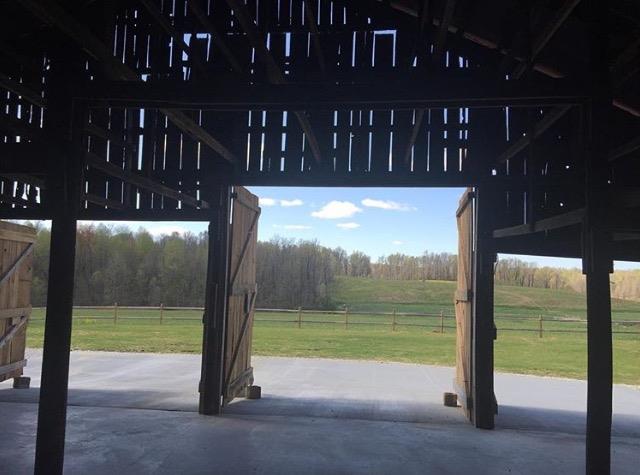 It's not a renovated barn, by any means. Converted might be a better word. Staying true to the farm setting, the Cecils poured a concrete floor, hung some chandeliers, then added a fenced-in ceremony area outside overlooking the fields and the property.
The result is a farm-themed venue that can be rented for private events.
Several area vendors will be on hand showcasing their services at the open house, including:
Catering by Moonlite,
Cakes by Dalisha's Desserts,
Decoration and event rental by Borrowed and Blue Box Event Rentals,
Fresh beverages by Wheatgrass JuiceBar,
Floral by Smith House Floral and Events,
and several  photographers, including DreamCopy, Two Arrows, and Tracy Burch.
If you can't make it Sunday and you'd like to get a look at the Old Barn, call 270-929-1445 for an appointment.
Cecil Farms Produce is located at 9408 Mulligan Road. Follow them on Facebook or find them online.  
Photos provided by Cecil Farms Produce.