Here is a list of October events at the Owensboro Convention Center.  For a complete listing of events, please visit www.owensborocenter.org.
OCCtoberfest
Saturday, October 3
4:00pm – Midnight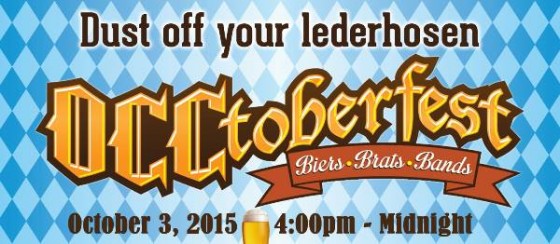 Get ready for Biers, Brats, Bands, plus enjoy tasty German style foods, German, domestic, and craft beers, and live entertainment with Heath & Molly, The Rheingold Band, and The Beat Daddys!
Admission is $6 and the first 500 tickets get a FREE glass beer mug!
Tickets may be purchased online here.
SkillPath – The Administrative Assistants Conference
Wednesday, October 7
9:00am – 4:00pm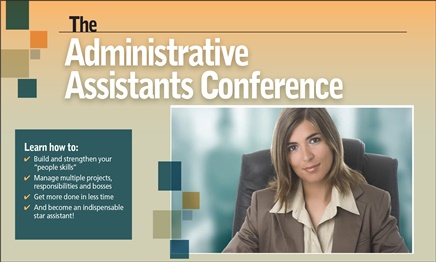 Boost your communication skills, your productivity, your professional development and
your satisfaction with two tracks and 10 dynamic sessions.
Registration is $199 per person or $189 for four or more and may be made online here.
Owensboro Fall Bridge Tournament
October 9 – 11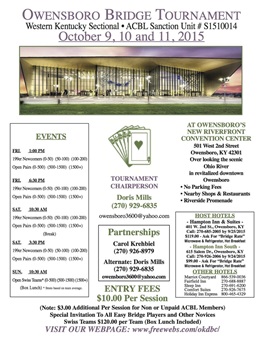 The Owensboro Bridge Tournament is open to all bridge players. It is a Sectional Tournament, hosted by the Owensboro Duplicate Bridge Club and sanctioned by the American Contract Bridge League. Players can win silver points in pairs games on October 9-10 and in the Swiss Team Game on October 11.
For more information, call Doris Mills at (270) 929-6835.
Ghost Con
Saturday, October 17 (10:00am – 7:00pm)
Sunday, October 18 (10:00am – 11:00pm)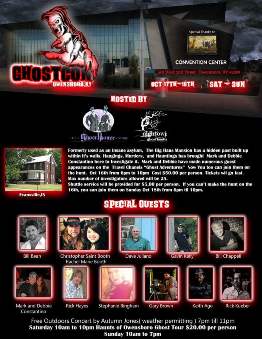 Meet paranormal stars, shop vendors, and more!
For pricing and more information, please click here.
Nite Shift Halloween Bash
Saturday, October 24
6:30pm – Midnight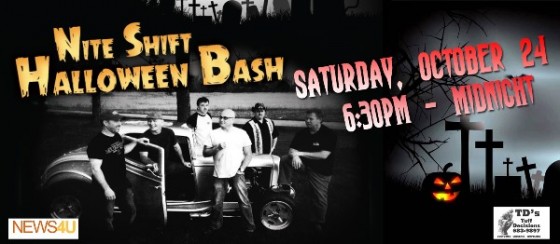 Celebrate Halloween a little early as Nite Shift rocks the Owensboro Convention Center! Come dressed in your best Halloween costume for a chance to win fun prizes!
Admission is $10. Tickets may be purchased online here.