Your Kentucky Mavericks are now 9-0 after their biggest win of the season, 138-89, over the Grand Rapids Cyclones.
The Mavericks will look to be the first team in the Premier Basketball League to 10 wins and extend their winning streak to 102 straight games when they take on the Lake Michigan Admirals on Sunday, Feb. 21 at 4 p.m.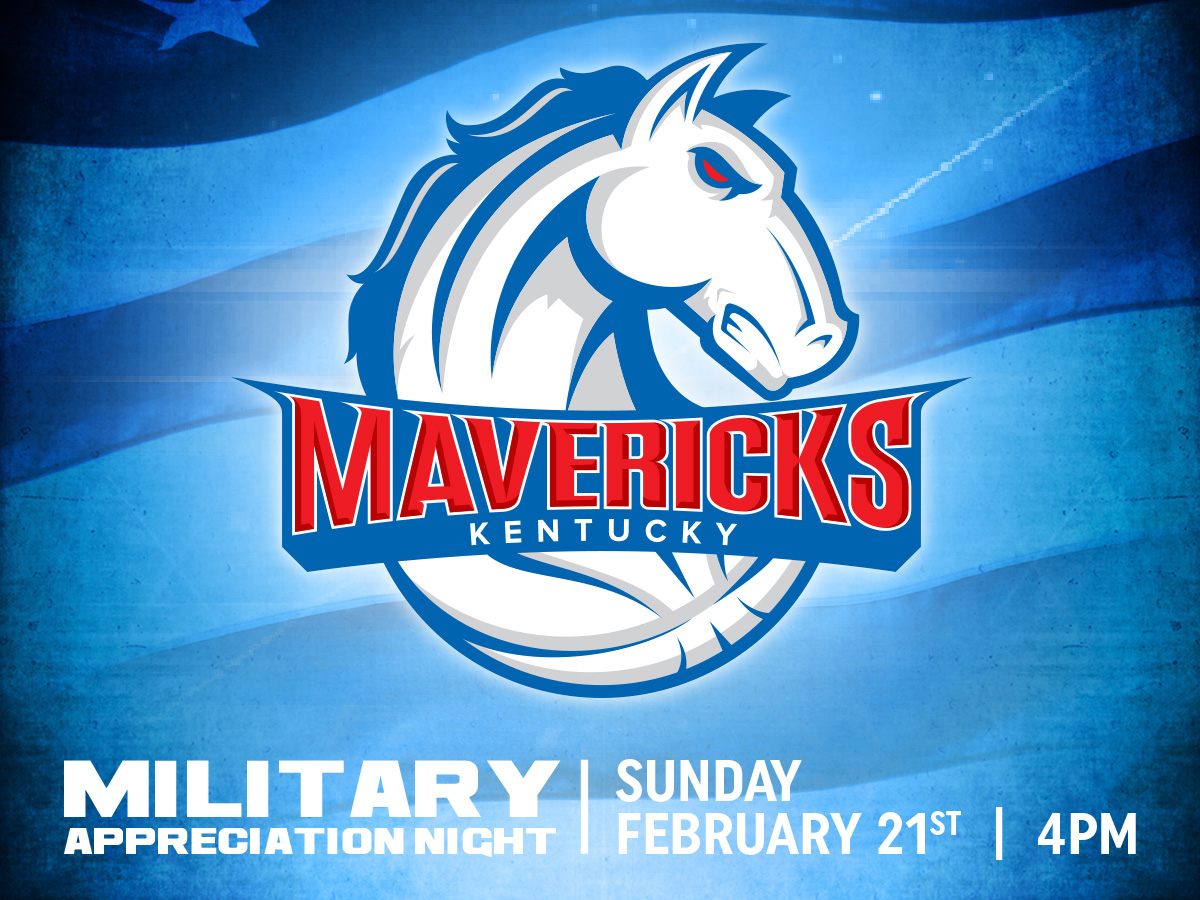 Sunday's game is Military Appreciation Night. All current and retired military can get $5 off General Admission tickets and Chair Back seats.
There are also family packs starting at $50 dollars that include four T-shirts, four menu items, and four drinks.
You can get tickets for this huge home matchup at mavup.com or you can visit our facility at 817 W 1st Street on weekdays from 10 a.m.- 5 p.m.
The game day sponsor is The City of Owensboro in commemoration of the 50th Anniversary of the Vietnam War.
Reminder: All Sunday home games are  Faith and Family Night – bring your church bulletin and receive 50% off General Admission ONLY!