Valentine's Day is known for romantic dinners and gifts, but Lure Seafood and Grill hopes to show another side of love this weekend. Owner Ben Skiadas explains, "The other side of love is showing love to the community, especially the underprivileged."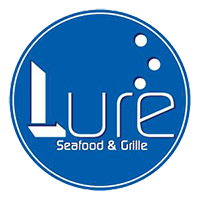 To do that, this Friday night the Lure is having a "buy one give one" promotion to raise money and awareness for two local shelters: St. Benedict's and Adrienne's House. For every meal Lure sells Friday night, they will donate a matching meal to someone in the homeless community on Sunday.
The reception has already been great; Skiadas says they are prepared to serve up to 90 meals on Sunday. "It's going to be fun to take care of them in a way they're not used to being taken care of," Skiadas said. It purely is about giving back. All the food for the giveaway has been donated and the staff will also donate their time to work the shift on Sunday.
In addition, the restaurant will be selling $5 tickets for a chance to win one of several donated prize packages, including a private chef for a night, a night on the town, and other prizes. All proceeds will benefit St. Benedict's and Adrienne's House.
"Since it is Friday the 13th, we're calling this event 'Don't be afraid to show the love,'" Skiadas said. The Lure Seafood and Grille is located inside the Hampton Inn Waterfront at 401 W 2nd Street. Visit them on the web at http://lureseafood.com or on Facebook at https://www.facebook.com/Lureseafoodandgrille