A contractor for the Kentucky Transportation Cabinet plans to restrict traffic to one lane on a section of KY 3143/Foors Lane in Daviess County on Tuesday & Wednesday, August 25 & 26, 2015.
This lane restriction along KY 3143 is to allow high traction coating to be placed on the roadway between mile point 0.11 and mile point 0.245 just east of the US 231 intersection in Owensboro. This is along KY 3143 at the 90 degree turn between US 231 and Doe Run.
Motorists should be prepared to encounter one lane traffic with alternating flow controlled by flaggers in this work zone. Appropriate caution is required where equipment, flaggers, and other personnel are along the roadway in close proximity to traffic flow.
Due to the work zone being near several schools, the contractor will attempt to phase the work to avoid disrupting traffic during peak travel periods.
This section of KY 3143/Foors Lane was chosen for the high traction coating due to a high number of wet weather crashes at the site.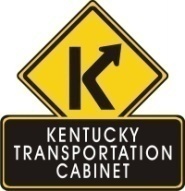 Once the installation is complete, the contractor will be back at the site in a couple of weeks to add reflective striping and assure the high traction coating has properly bonded to the pavement.
Ram Construction Services of Michigan is the prime contractor on this $124,794 group project that includes an installation along US 60 in Crittenden County.
Timely traffic advisories for the 11 counties of KYTC Highway District 2 are available by going to www.facebook.com/kytcdistrict2. You do not have to be a Facebook member to access this page.