Kentucky Wesleyan is hosting the G-MAC (Great Midwest Athletic Conference) men's basketball tournament this weekend at the Owensboro Sportscenter.
The Panthers have a long tradition of post-season games at the Sportscenter, but this is the first time the G-MAC tournament will be held here in Owensboro.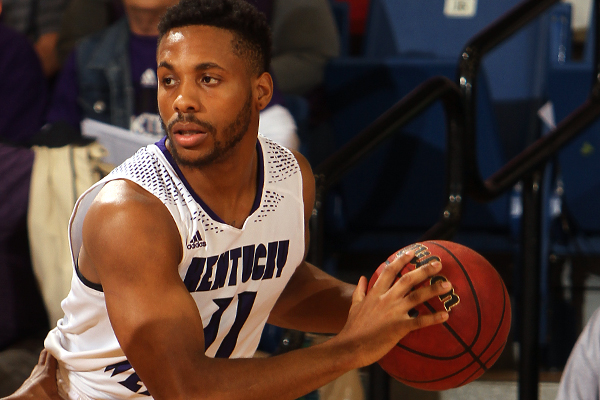 As the number one seed, Wesleyan earned the right to host the tournament.
"It's great to bring the event to Owensboro, for several reasons," Director of Athletics, Rob Mallory said. "It's great for the team, it's great for our fans, but most importantly, the winner of the tournament qualifies for the NCAA Div II tournament. Playing here at home with great crowd support gives us a little advantage."
The Panthers are 17-0 at home this year and hope to carry that momentum into the tournament this weekend.
Mallory says crowd support this year has been strong. "Our fans have really turned out down the stretch, especially for our big games. The crowd has been phenomenal lately, so we really hope to have a great crowd this weekend as the stakes are higher in the tournament."
The first round games will be played Thursday.  As number one seed, Wesleyan earned a bye, so their first game will be Friday at 1:30 p.m. vs the winner of the #4 / #5 game. The championship game will be Saturday afternoon at 1 p.m.
Photos courtesy Kentucky Wesleyan Athletic Department.