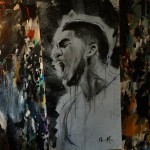 Projected top NBA draft pick, Karl-Anthony Towns, is making Owensboro a stop on his autograph tour.  Kizer Arts is bringing the University of Kentucky star to the Owensboro Convention Center on May 7, 2015.  The doors will open at 5:00 p.m. and Aaron Kizer will perform at 6:30 p.m..  The admission is $10.00 and is also an entry into a drawing for an original Aaron Kizer painting signed by Karl-Anthony Towns.
There are only a few VIP tickets remaining: http://kizerarts.com/?page_id=293
Q. What do I get for the 10.00 admission fee? A. entry to event and a raffle ticket to be entered to win a Karl signed Kizer original painting (valued well over 5 k)
Q. How much is an autograph? A. 35.00
Q. Can I bring my own Basketball or poster and have it signed? A. yes.
Q. Do I have to pay for my child? A. Any child under 12 is free to enter event.
Q. Where can I purchase tickets? A. All tickets must be purchase at the door, unless you have purchased VIP tickets.
Q. Where can I purchase VIP tickets? A. www.kizerarts.com under the store link , or click here
Q. Do I have to wait in line if I have a VIP ticket? A. No. You will be one of the first 50 people to receive an autograph from Karl.
Q. What time will Karl start signing? A. Around 5:15 PM.
Q. What time will Aaron start painting? A. Around 6:30 PM.
Q. How long will this event last? A. We will try to accommodate everyone.
Q. How many paintings will Aaron paint? A. At least 2.