GO FAME was created precisely for students like Chase Smith. As a high school senior from a low-income family with a low GPA, Smith says college didn't seem like much of a possibility. "This program saved me," Smith said. "If it wasn't for GO FAME, I don't know what I'd do. I can't learn unless I'm doing it. That's why this is the perfect way for me to learn."
In as little as 18 months (five semesters), students receive an Associate of Applied Science degree in Industrial Maintenance Technology-AMT. Through the program, students attend classes two days per week at Owensboro Community & Technical College (OCTC) and work an additional 24 hours per week for a sponsoring employer. With the practical skills gained during their paid work experience, most students begin full-time employment with the sponsoring company after graduation. Others may decide to further their technical education to obtain a bachelor's degree in engineering or business.
That combination of paid work days and class work is the perfect scenario for Chase, coming straight out of high school.
At the other end of the spectrum, Sean Dysinger left a well-paying job after nearly 30 years in sales and marketing to pursue his interest in engineering through GO FAME. "I just wanted something different. Something that I could build upon my other skill sets. It's never too late to invest in yourself," he explained.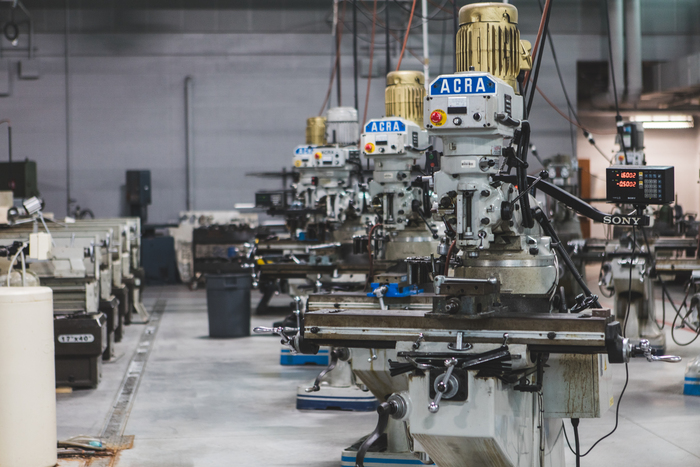 Part of Katie Vincent's role as Special Initiatives Facilitator for the Workforce Solutions Department is to serve as Success Coach for GO FAME. Vincent says students range from 18-50, so it's hard to say what "normal" is. But Clint Morris and Tyler Ashton are somewhere in the middle of that bell curve. Both are hardworking men who are supporting their families and raising kids while still balancing school and work.
"I drop my son off at school and my backpack is laying right next to his," Morris said, with a smile that Ashton returned while admitting that his daughter has now turned the tables on him. "What did you learn at school today, Daddy?"
For these guys, their work weeks this school year consisted of two full days in class, alternating with three full days at work.
This inaugural class prides themselves in being the only GOFame chapter in the state with 100% retention rate in the program. They also find great pride in being the kind of employees who know how to design a part or system, install it, run it, then troubleshoot it and fix it. "And if I can't, I know I can call Tyler or Sean, and they can," Morris said.
They see themselves as having an advantage over four-year degree holders. "When we come out of here we'll have the education AND two years' experience in the field. You can't beat that," Morris said, with confidence.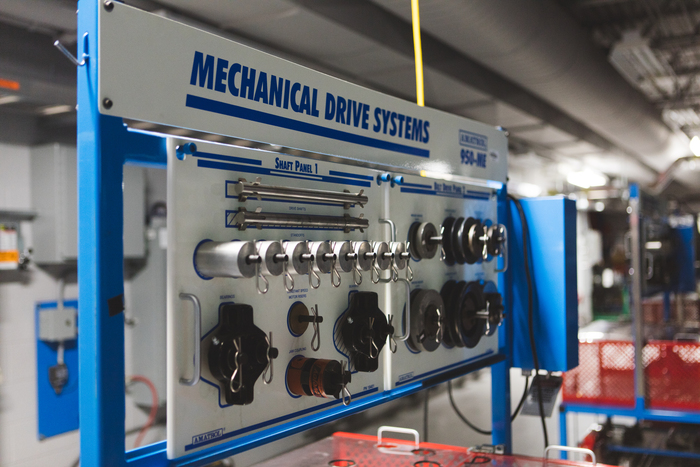 "What we learn in class today, we might use on the job tomorrow. That type of learning and training is worth its weight in gold," said Clint. In fact, Tyler was able to fix a problem with a conveyor belt by using what he learned in his electrical lab. Since he got it running again, it saved his supervisor from having to call in an electrician to fix it.
Beyond hands-on technical training, students also take general ed courses, as well as courses in practical skills like public speaking. The result is that each participant graduates with professionalism instilled in them. "It's just the culture around here. Any one of us can hold ourselves professionally in any setting or meeting," Ashton said.
Examples of courses include industrial maintenance, electrical motors, basic welding, machine tool fundamentals, industrial robotics, communication, intro to computers, and other basic general education classes.
Matt Castlen, president of Castlen Steel, which is a Go FAME sponsoring company, says the program is a "true testimony of accountability education. It allows a student to see where their education is implemented in the workplace on a daily basis."
The true beauty of GO Fame, according to Castlen, is the partnership this approach to education builds between the sponsoring companies and the employees. "The GO FAME program has allowed Castlen Steel to fill a high skill level position with a employee who is work-ready from day one on the job. The hands-on education in the workplace allows students to understand how Castlen Steel goes to market to service our customers."
Sun Windows president, Frank Anderson, says the program is a win-win-win. "The community wins by furthering education, the economy, and success of individuals. The participant wins by getting his education paid for while gaining on-the-job experience, a higher paying salary, and no post-secondary educational debt. The employer wins by gaining a more skilled workforce that is desperately needed and hopefully long-term, career minded team members."
Sun Windows sponsors three GO FAME participants: James Sloan, Colby Jarboe, and Stephen Perez. "Their high level of excitement, enthusiasm, and passion for learning is having a very positive impact on our business now and will certainly continue in future years," Anderson said.
With the inaugural GO FAME academic year now completed, GO FAME President, William Mounts, notes this chapter has broken ground in several ways. The class held one of the highest average GPA's of all the Kentucky chapters at 3.5. The Owensboro GO FAME chapter is also the first chapter in the state to add programs outside AMT, such as CMM (computerized manufacturing and machining). The board is now exploring ways to implement the program in finance, medical, engineering, and information technology fields.
Mounts recognizes five advantages employers gain from GO FAME:
Value – $12/hr is a relatively low training cost, but the knowledge the students are gaining is valuable to sponsoring organizations.
Ability to shape behavior of the workforce to match organization expectations.
Developing a loyal workforce – As the students go through the program, they realize that the organization has put their faith and loyalty into the student by sponsoring them.
Competitive advantage – Instead of waiting until someone graduates, we are hiring them and investing in them from the start. Once they graduate, the expectation is that they remain with their sponsoring companies.
Perception of community involvement by investing in students and partnering with OCTC.
If this group of ecstatic students and satisfied sponsoring employers are any indication, GO FAME is on the fast track to changing the face of technical education. If you or anyone you know is interested in GO FAME, contact OCTC or GO-EDC.
Founding Members of the GO FAME Chapter:
Castlen Welding and Manufacturing,
Domtar,
Hunter Douglas,
Ken-tron Manufacturing,
Kimberly Clark,
Metalsa,
National Office Furniture,
OMICO Plastics,
Precision Roll Grinders,
Sun Windows,
The Hines Group,
Toyotetsu Mid America (TTMA),
and WPT Nonwovens.