First Christian Church broke ground last Wednesday night, following a community Lenten service that was held at Third Baptist Church. At the conclusion of the service, the crowd was invited to process to the now-vacant lot at 7th & Daviess Street for the ground breaking ceremony.
"All of us at First Christian Church are excited about taking this next step in our rebuilding process," said Rev. Jake Caldwell, Senior Minister of First Christian Church. "We are grateful for the prayers and support of many within our community that have encouraged us and given us hope in a challenging season of our church's life."
Wednesday, March 18th, marked the two year anniversary of the fire that destroyed their former church building. That overnight fire was believed to have been caused by a lightning strike.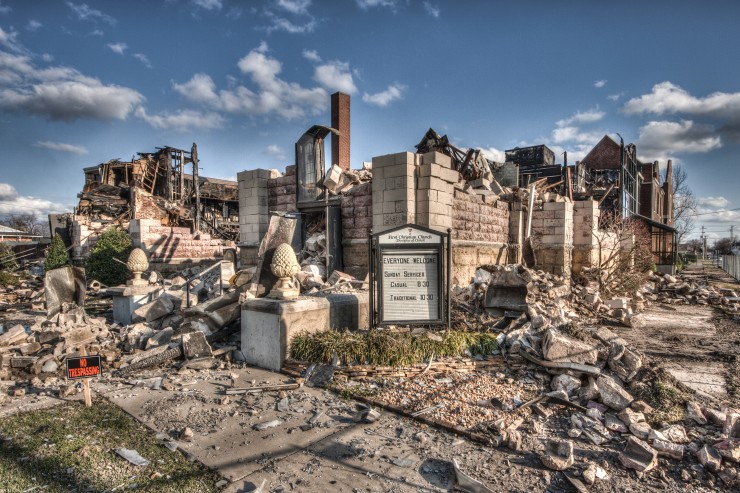 Since then, the congregation has survived thanks to a lot of help from several local churches. Church services are held at Third Baptist, which is just a block away. The church offices are currently using office space at Third Baptist as well.
Construction is set to start in early summer and a completion date has not yet been announced.