Science Club leaders from Daviess County Middle School are visiting elementary schools to host special Science Night activities with a goal of introducing younger students and their families to fun science experiments and to encourage children to start thinking about potential careers in science.
The upcoming schedule includes the following events:
5 to 6 p.m. Thursday, Feb. 2, at Meadow Lands Elementary School, 3500 Hayden Road
5 to 6 p.m. Monday, March 27, at East View Elementary School, 6104 Kentucky 405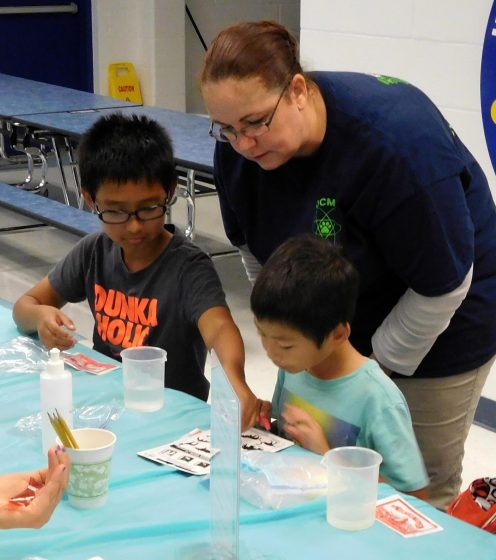 Hands-on activities and experiments will include making Alka-Seltzer rockets, constructing catapults, participating in a tower challenge activity, an expanding sponge experiment and making slime – always a kid-favorite!
MLES Principal Kevin Lowe said, "This is a fun, free and engaging evening designed to promote science with the family."
DCMS science leaders want to encourage elementary school students to get excited about the transition to middle school, giving children the opportunity to meet middle school science teachers, think about STEM-related careers and enjoy hands-on experiences with science equipment.