Kris Kropp, a chemistry teacher at Daviess County High School, is one of 34 teachers nationwide who were selected to complete a food science training program developed and implemented in a partnership between the Food and Drug Administration, the National Science Teachers Association and Graduate School USA. The one-week program for middle and high school science, family and consumer science and health education teachers took place in Washington, D.C., this summer.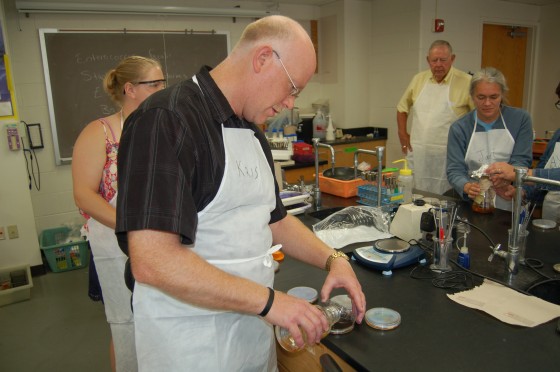 The program is part of an ongoing effort to train teachers to use FDA curriculum in their classrooms with a goal of educating teachers and students about critical food safety issues, such as food borne illnesses, by exploring the science behind them. Participants also learn about nutrition, food allergies, cosmetics safety and color additives from FDA experts, as well as receiving materials to help students learn how to use the Nutrition Facts labels to make better food choices.
Many teens have jobs in the food service industry or have food preparation responsibilities at home. Kropp's training will enable him to better educate students about the importance of handling food safely and why precautions must be taken. The professional development is an effective way to support the Centers for Disease Control's goal of reducing the incidence of food borne illness in the United States.
Kropp has taken a number of lessons from the training to his classroom, introducing his students to the "Four C's" of preventing food borne illnesses: Chill, cook, clean and combat cross-contamination.
"The training was valuable because I learned about a wide variety of topics related to food and nutrition, including bacteria and their role in food borne illnesses, the history and roles of the FDA, the Farm to Table Continuum and much more," Kropp said. "My students are learning the differences between good and bad bacteria, including the 12 most unwanted bacteria, safe handling of food and the responsibility that each person on the Farm to Table Continuum has in preventing food from being contaminated."
Karen Mallonee, a Spanish language teacher at College View Middle School, has been selected as one of 24 Kentucky educators to receive the 2016 Ashland Inc. Teacher Achievement Award. She now advances in competition for the 2016 Kentucky Teacher of the Year Award, which will be announced next month.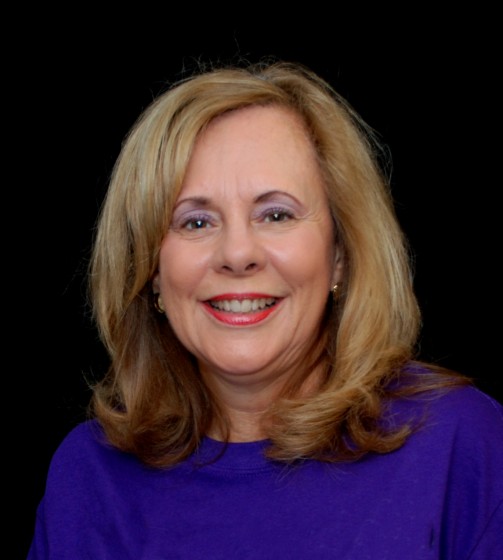 Judging was conducted by a blue-ribbon panel of veteran educators and was based on review of nominees' teaching philosophies, teaching experiences, community involvement and letters of recommendation from administrators, colleagues, students and parents.
Mallonee will be honored at an Oct. 20 ceremony at the Capitol Building in Frankfort. Gov. Steve Beshear, Education and Workforce Development Cabinet Secretary Thomas Zawacki, and Sam Mitchell, senior vice president of Ashland Inc. and president of Valvoline, will honor Mallonee and other award recipients. From this field of honorees, Kentucky Elementary, Middle and High School Teachers of the Year will be selected. Those three finalists will be considered for Kentucky Teacher of the Year honors; and that person will represent the state in the national Teacher of the Year competition.
Mallonee was named Teacher of the Year at College View Middle School in June 2014 and was selected as the middle school recipient of the Daviess County Public Schools' Great Expectations Teaching Excellence Award in August 2014.
"I am truly honored and privileged to be part of the College View and DCPS families," Mallonee said. "On a daily basis, I am supported by the finest professionals in education. I share this award with my colleagues who strengthen my role as a teacher and value educating each child as a unique individual."
CVMS Principal Jennifer Crume said Mallonee makes a difference in the lives of her students every day. "There is an inspirational quote that says, 'It is a beautiful thing when a career and a passion come together.' This truly exemplifies the work that Karen Mallonee does each day," Crume said. "Her passion for teaching is inspiring to those around her; the energy and effort she shows in the classroom are second to none. College View Middle School is very fortunate to have Karen on staff to serve our students and to provide an exceptional environment in which to learn. We are thrilled for others to recognize her, and for her to be rewarded for her talents as an educator."