Cinderella's Closet of Western Kentucky will make dreams come true for area high school girls from 9 a.m. to 3 p.m. Saturday, March 19, at Owensboro Christian Church.
Cinderella's Closet provides formal wear to girls who could not otherwise afford to attend their prom. "Even more than a dress, Cinderella's Closet provides an unforgettable, amazing experience," said co-organizer Carrie Kimbrell. "From the moment our princesses dance through our doors, they are greeted with an environment of grace, love and respect. It is our mission that these girls will leave knowing they are cherished."
All dresses have been donated by the community and nearly 150 volunteers will be on hand to assist girls with this wonderful event, which was created through a collaboration among local high schools, community agencies and churches.
Each "Cinderella" will be greeted by her "Fairy Godmother" (personal shopper) during a special appointment time set between 9 a.m. and 3 p.m.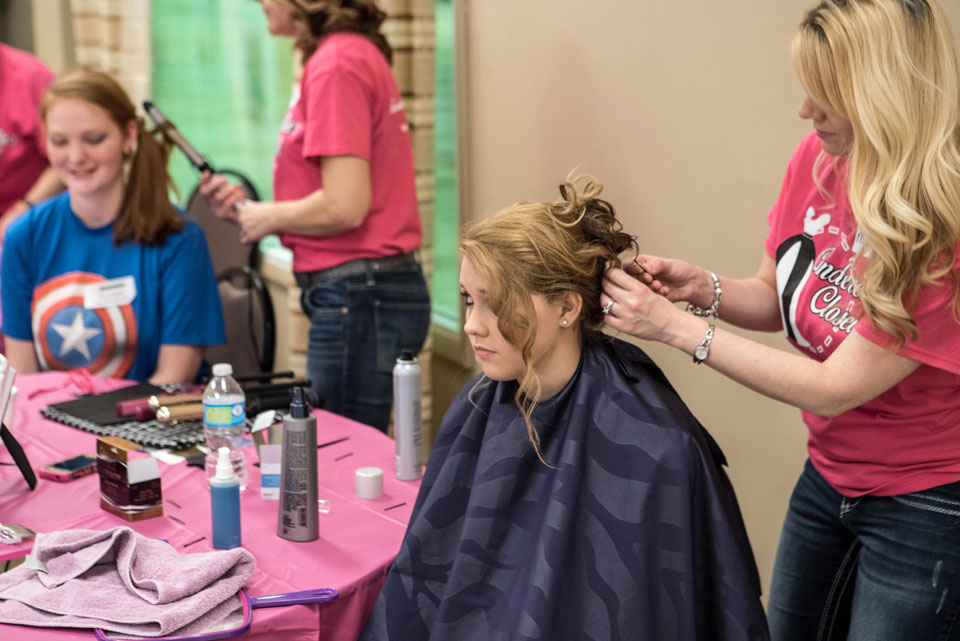 The special event will also feature a Cinderella waiting area, where girls will have the opportunity to learn hair and makeup tips, decorate a pair of flip flops, and enjoy refreshments. The highlight of each girl's time at Cinderella's Closet will include selecting a dress, shoes and jewelry for her special night. If the dresses need alterations made, those will be done on site immediately by a team of seamstresses. The dresses will then be steamed and prepared for the girls to take home, ready for their special evening.
There are 70 junior and senior girls from 10 different high schools attending this event. The following high schools will be participating: Ohio County High School, Daviess County High School, Apollo High School, Owensboro Catholic High School, Owensboro High School, McLean County High School, Webster County High School, Hancock County High School, Union County High School, and South Spencer High School. The girls will choose from nearly 700 dresses donated to Cinderella's Closet, ranging in size from 00 to 32.
To donate dresses or volunteer for next year's event, contact:
Carrie Kimbrell
Youth Service Center Coordinator
Daviess County High School
270-852-7311
 [email protected]