Mary Poppins is set to fly over the rooftops of London and onto the stage of Owensboro's RiverPark Center's Cannon Hall on July 16-17 & 23-24, 2016, when Back Alley Musicals brings the classic story to life.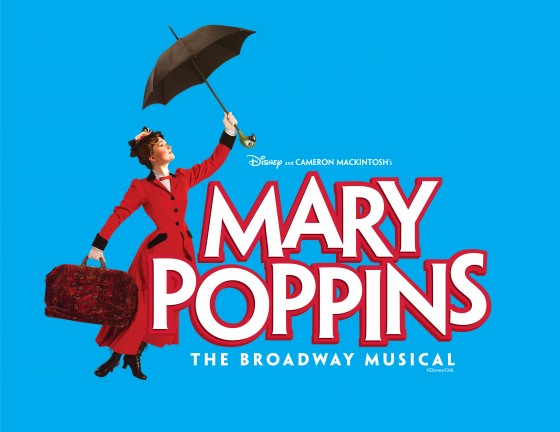 BAM is pulling out all the stops to make this show their most elaborate ever with the help of a professional rigging company to "fly" Mary and have Bert walk and dance up the stage proscenium.
A large cast of singers and dancers and a live orchestra will tell the story of Mary Poppins, a practically perfect nanny who helps us learn to take our medicine with a spoonful of sugar, find the silver lining in every situation, and realize that sometimes we should just use the winds of change to go fly a kite. Mary brings order to the Banks household, takes Jane and Michael out on magical adventures, and dispenses sage advice, such as, "anything can happen if you let it."
Hadley Rouse, a Western Kentucky University music student and a veteran of BAM productions who plays Mary Poppins, says, "The show has universal appeal. There is something for everyone in this famous classic. Small children will love the lively dance numbers and amazing lighting and special effects. What it means to be a family and the need to balance work and home is a heartwarming story for the entire family."
For Mary (Hadley) and her friend Bert (Will Stone), being in the air above the stage will be a new experience. They become fast friends of the Banks children, played by Luke Reddy and Elizabeth Strobel. This family musical features the delightful songs from the cherished Disney film including "A Spoonful of Sugar," "Supercalifragilisticexpialidocious," and "Step in Time."
Winner of 44 major theatre awards from around the globe, Mary Poppins has captivated audiences for generations with its enchanting story, unforgettable songs and dazzling dance numbers. Director Amy Cox says that watching the "Step in Time" number alone is worth the price of a ticket.
In addition to Cox, Greg Olson is the orchestra director with Dennis Jewett is choral director.  Ron Waite is the artistic director.
Now in its sixth year, BAM has produced 23 shows and 120 performances. To date, 239 actors and 145 professional instrumental musicians have played to a total of approximately 19,400 audience members.
Tickets for Mary Poppins are on sale through the RiverPark Center Box Office at (270) 687-2787 or riverparkcenter.org.
Tickets are $30 for adults and $15 for Children/Students, plus RPC handling fee of $2.50 per ticket.
Schedule:
Saturday, July 16, at 7:30 p.m.
Sunday, July 17, at 2 p.m.
Saturday, July 23, at 7:30 p.m.
Sunday, July 24, at 2 p.m.
Also adding to the fun, Mary Poppins will be entertaining with a Tea Party Saturday, July 16 from 10 to 11:30 a.m. at the RiverPark Center. Tickets are $25 child/student and $15 adult *plus RPC handling and are available at the RiverPark Center Box Office (270) 687-2787 or riverparkcenter.org.
There will also be a Greater Owensboro Chamber of Commerce Ribbon Cutting Ceremony for new member Back Alley Musicals on Friday, July 15 at 12:15 p.m. at RiverPark Center.
Pictured: Hadley Rouse (Mary Poppins) rehearses with Elizabeth Anne Strobel (Jane Banks) and Luke James Reddy (Michael Banks). Photo supplied by BAM.