Governor Steve Beshear today announced Aleris Corp. plans to invest $350 million to expand its capabilities at its Lewisport rolling mill in Hancock County.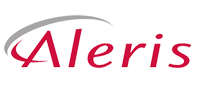 Aleris' commitment to the Commonwealth is the largest single project investment by a company in Kentucky in more than a year. "I want to thank Aleris for reaffirming its commitment to Kentucky and our local families," said Gov. Beshear. "This investment is a testament to our strong workforce and pro-business attitude. Thanks to companies like Aleris, Kentucky is a driving force in the aluminum industry."
The project will equip the company with the capabilities and the technology to serve the North American automotive industry as it shifts to broader aluminum use to make lighter vehicles.
The investment positions the company for long-term growth while maintaining steady employment for approximately 800 workers. Construction will begin this fall, with a goal of shipping automotive body sheet to customers by early 2017.
"Aleris has been a provider of state-of-the-art lightweight aluminum solutions to the European auto industry for a number of years, and we expect our Lewisport investment will allow us to extend those capabilities to our automotive customers in North America to help them meet more stringent fuel efficiency standards," said Steve Demetriou, Aleris chairman and CEO. "We believe the shift toward greater aluminum use in automotive manufacturing is one of the most significant opportunities in our industry's history, and we are excited to establish our Lewisport facility as a strategically important site in this evolution."
Tighter fuel efficiency requirements are causing auto manufacturers to expand their use of lightweight aluminum to include hoods, door panels and trunks. The use of aluminum sheet for vehicle bodies is projected to increase to 4 billion pounds in 2025, from 200 million pounds in 2012. The production of auto body sheet requires a highly specialized heat treatment process in order to meet the precise specifications of automotive manufacturers.
Aleris has expertise in this process at its Duffel, Belgium, facility where the company is a leading supplier to the European premium car industry. The company's investment in Lewisport includes two continuous annealing lines and a new wide cold mill.
The company has operated its 1.6 million-square-foot mill in Hancock County since 1964. Aleris chose to expand in Kentucky due to the Commonwealth's strategic location and business-friendly environment.  Kentucky's aluminum presence continues to grow. Last year, the industry created more than $2 billion in state gross domestic product. More than 20,000 Kentucky jobs are attributed to the industry.
"With the growth of industries that require aluminum parts, I am optimistic that the aluminum industry will remain strong in our area and continue to grow," said Sen. Joe Bowen, of Owensboro. "Aleris is obviously making a very serious commitment to expanding, and we are thankful for that. This is further evidence that our area is making a name for itself as one of Kentucky's industrial hubs."
"Kentucky has established itself as a worldwide leader in the automotive industry," said Rep. Dwight Butler, of Harned. "That's due in large part to companies like Aleris, which supply outstanding components made in our region by our friends and neighbors. I applaud the company's decision to modernize its manufacturing facility. It's a testament to the tremendous growth the company has experienced and to the high quality workforce at the Lewisport plant."
"On behalf of the Lewisport City Council, I want to congratulate Aleris on the proposed plant expansion," said Lewisport Mayor Chad Gregory. "Aleris continues to be on the forefront of
today's economy, and we welcome this news for Hancock County."
"On behalf of the Hancock County Fiscal Court, I would like to express our excitement about the investment Aleris Aluminum is making in our community," said Hancock County Judge-Executive
Jack McCaslin. "This expansion will create new employment opportunities for our citizens as well as add job security and retention for many years to come."
To encourage the investment in Lewisport, the Kentucky Economic Development Finance Authority (KEDFA) preliminarily approved Aleris for tax incentives up to $11 million through the Kentucky Reinvestment Act (KRA). KRA is designed to assist companies that need to make significant capital investment in Kentucky facilities in order to remain competitive.
KEDFA also approved the company for tax benefits up to $750,000 through the Kentucky Enterprise Initiative Act, which allows approved companies to recoup Kentucky sales and use tax on construction costs, building fixtures, equipment used in research and development and electronic processing equipment.
Aleris is a privately held, global leader in aluminum rolled products and extrusions, aluminum recycling and specification alloy production. The company serves a number of diverse industries including aerospace, automotive, defense, building and construction, industrial, rail and trucking. Headquartered in Cleveland, Ohio, Aleris operates more than 40 production facilities in North America, Europe and Asia. For more information, visit www.aleris.com.