So many possess the desire to be creative through art and music, or appreciate the artistic talents of their peers, and would like to do so without leaving Owensboro. Until a couple of years ago, opportunities were limited for local artists to display such creativity.
Local artist, philanthropist and event coordinator Leeza Dukes and Director of Art, Pamela Glen have the passion and talent to bring the art and music to you, in conjunction with the Daviess County Public Library and Towne Square Mall.
Leeza has a degree in Fine Arts and Textile Designing.  Throughout her life and career, she has traveled overseas and received inspiration from the various cultures she's encountered.  Her experiences have taught her that without even uttering a word, she can bring people together with art. Now she has brought that love right here to Owensboro.
The first "3 Hearts of the Arts" began in 2016, where it was hosted at the Daviess County Public Library. The vision was to unite various artists that could express their specific talents and creativity through performances and exhibits. The festival's continued growth has led to a change of venue at Towne Square Mall, where it will be held on September 15, 2018 from Noon to 6 p.m.
The festival has blossomed into a non-profit organization that serves the community by increasing awareness of the importance of arts and expression in our community.  Leeza says with the talent they see, they are "spreading the word that art is alive and well in Kentucky".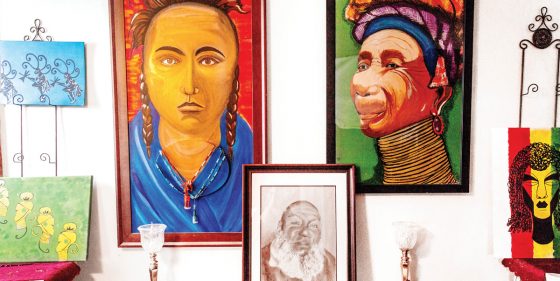 3 Hearts of the Arts wants to showcase the artistic gifts of all.  At the festival, there will be demonstrations and live performances throughout the day in music, and other entertainers will also be performing. Items featured by local artists will include: sculptures, pottery, drawings, photography, painting, jewelry, mixed medium and many others. The festival's committee will be awarding prizes in the adult age category for best in show after the close of the exhibition.  The festival also features a special youth category for those ages 10-16, who are eligible for a cash prize.
Space is limited, and interested artists should visit 3 Hearts of the Arts on Facebook, or for more event information, contact them at [email protected]
Show your support and make Saturday, September 15 a family affair as the 3 Hearts of the Arts Art and Music Festival brings an ever-growing culture of art to the Owensboro/Daviess County community. Open your heart to the arts!