Gramps brings their unique take on donuts to Downtown
Gramps Coffee and Donuts is new to the scene in Owensboro, but for the customers who enter, the feeling is not one of entering a new place, but rather visiting an established neighborhood coffee shop.
Gramps' owners Amy and Greg Gilmore returned to Owensboro six years ago after living in Lexington for almost two decades. Amy had always wanted to start a bakery where she could not only serve customers but also develop relationships with those who entered.
That dream was on hold until a family event pushed it to the forefront. Two years ago, Greg's dad Dennis was diagnosed with bone cancer, and he was unable to visit coffee shops, something he would regularly do and where he would tell jokes, share stories, meet and mentor people. During this time, the Gilmores realized that life was short and decided they needed to make Amy's dream a reality.
The Gilmores searched for the perfect location that would include character and charm, which they believe they found in their location at the corner of 4th and Frederica.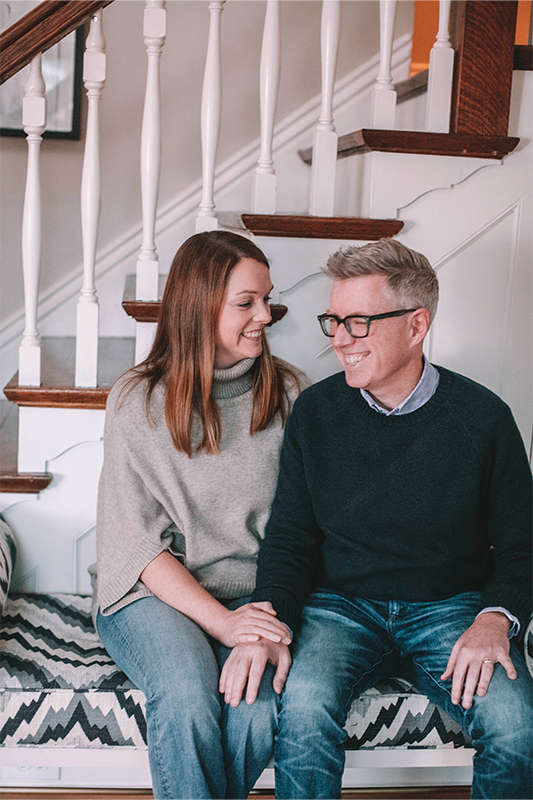 "We want everything we do to be done with a unique twist, so we updated the building to reflect the past, but also add a modern take to the space, as well," Greg said. "The building is over 100 years old and used to house the Chamber of Commerce, the Red Cross, and other businesses over the years."
The Gilmores also exposed some of the original brick and restored the original tin ceiling. They added a long, high-top table and a seating area in the front for customers to spend time.
"We know that the building has seen and heard many stories over the years, and we wanted to keep that sense of history and add to its story with what Gramps is doing," Greg said.
The name of the establishment honors Greg's dad, Dennis. Gramps is the name the Gilmore's youngest son bestowed on Dennis, and they felt this was the perfect name for a community coffee and donut shop. In fact, Gramps, who is in remission, can often be found greeting customers from inside the shop, but recently has been holding the door open for customers as most of the seats inside are taken.
"It's been great seeing my dad — who we jokingly call our mascot — being able to care for people as they come and go from the shop. He truly loves interacting with each person as they enter the door of Gramps," Greg said. "He's had a couple of people come up to him and share their stories of dealing with cancer…The funniest thing for my wife and I, however, is to see him take various 'selfies' with people, and we have jokingly said he could run for office soon with the amount of people he is talking with."
With their desire to create something unique with Gramps, the Gilmores are also bringing a different style of donuts to Owensboro.
"There were already so many great bakeries in town with delicious traditional donuts, however, so we knew we wanted to celebrate what those businesses were doing while we created something different," Greg said. "We believe having a light and flaky donut gives a different option from the rest of Owensboro."
And the names of the donuts are just as unique, including the Happy Camper, which is topped with a marshmallow glaze; Goodness Gracious, which is topped with a chocolate glaze with cookies and cream crumbles; and the Sap Tapper, which has an all-the-rage maple glaze. Some of the names are even related to Gramps' corny jokes and sayings, according to Greg.
The coffee and espresso served at Gramps is brewed from Onyx Coffee Lab beans, Gramps' official roaster.
Because Gramps uses a different type of dough, their donuts take longer to proof and cook than traditional donuts, Greg said. Amy is the more "hands-on" side of the ownership as Greg is also the Executive Pastor at Owensboro Christian Church.
"Our goal is to bring joy to people," Greg said. "We want people to experience a warm, friendly atmosphere each and every time they enter Gramps. We realize that life can be difficult at times, and our mission is to care for people in every situation.  We believe a coffee, donut and a smiling face can go a long way toward making a person's day brighter."