Photos by Jamie Plain
Titus Chapman came to Owensboro twelve years ago with a desire to share his love of worship music and to share his musical talents with those who wish to lead their church communities in song.
"I serve as Worship Pastor for Life Community Church," said Chapman. "In this role, I work with the senior pastor to plan the worship portion of our services and the training and recruiting of singers and musicians."
Life Community Church was originally sponsored by Buck Creek Baptist Church of the Daviess/McLean Baptist Association and is now an autonomous Southern Baptist church located on the corner of Parrish Avenue and Breckinridge.
Titus Chapman was raised in a musical family of nine children, all of whom have musical gifts of some kind. Chapman began playing percussion at the age of four as his family traveled, singing and preaching the Gospel of Jesus Christ. He then attended Cincinnati Christian University and was mentored by a professor who took note of his passion for creating an all-inclusive worship environment, where all of God's children can worship together freely.
Chapman has served numerous worship communities and led worship events throughout the Cincinnati, Lexington, and Louisville areas for the past fifteen years. He has conducted workshops on bridging cultural gaps in worship and helped to lead Worship on the Water (a contemporary Christian music concert) here in Owensboro for several years.
Once Chapman settled in Owensboro, he soon noticed a growing need.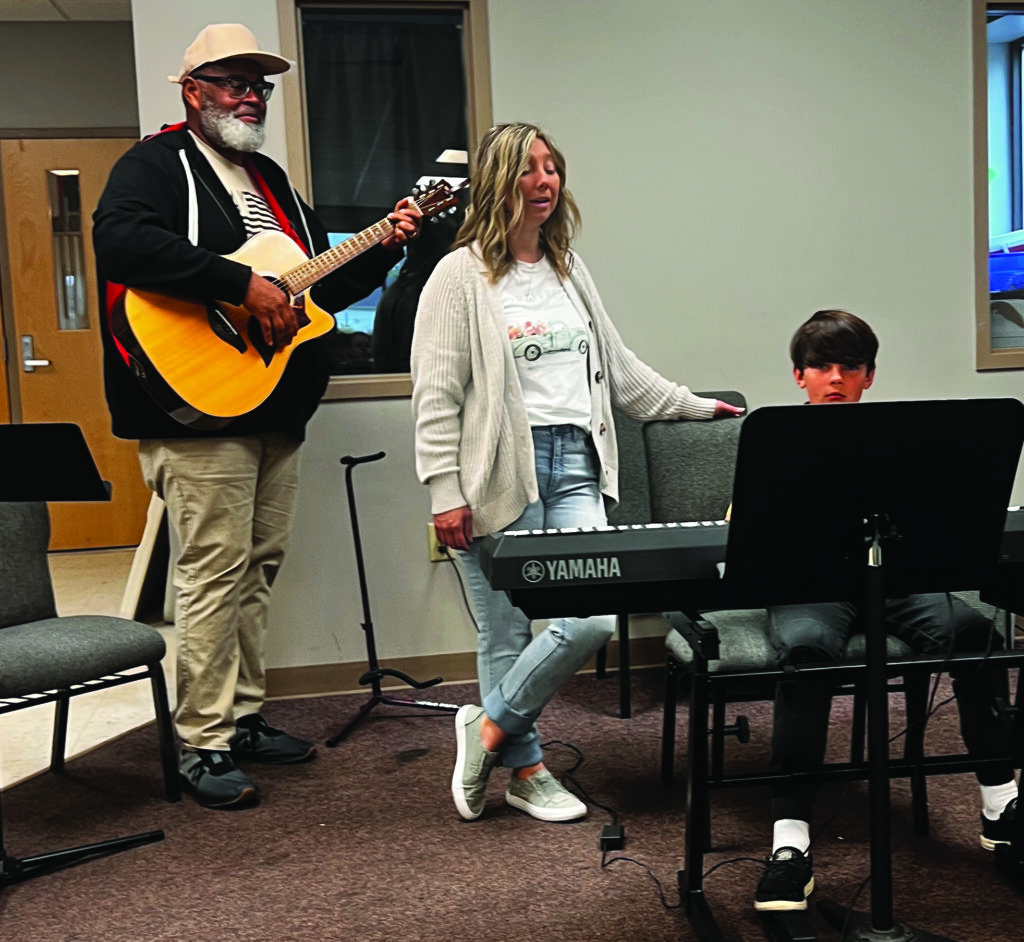 "I noticed that many area churches did not have musicians. I recognized a need for a supportive platform where aspiring musicians could come together, learn and grow. I wanted to create a ministry called 'Worship Arts for the Community,'" said Chapman. "This program would offer free classes in piano, drums, guitar, bass, and leading worship, enabling people of all ages to hone their musical talents while fostering a deep connection to their faith."
Spreading the word via social media, Chapman began offering lessons on Saturday mornings at Life Community Church. Eventually he had so many students that he needed two separate classes.
"I guaranteed my students that they could read Christian contemporary music within ten weeks," said Chapman. "The idea behind 'Worship Arts for the Community' was to create an inclusive space where people from diverse backgrounds could explore their musical gifts and develop leadership skills in a worship context. Students who couldn't play a single note now find themselves performing at local community events, outreach programs, and even small-scale concerts."
One student now plays keyboard for his congregation while his mother leads worship. Another, once a guitarist, has expanded his musical repertoire by learning to play the keyboards, allowing him to contribute in different ways within the worship band and showcasing his versatility and dedication to serving through music. Yet another student has embarked on a musical journey alongside her husband, joining him in playing for the worship band.
By sharing his musical talents in this manner, Chapman is enabling his students to lay a foundation for the future of worship in their respective church communities. It also gives him the opportunity to minister to young people.
"I want them to see that God has a plan for their lives, and how great the presence of God is within them," noted Chapman. "There are so many things in our current culture fighting for the attention of young people and giving them negative messages. I am competing against that and trying to show them they have value and to not let the world define them."
What Titus Chapman is striving to do is bigger than teaching piano; he wants to teach his students to be bold and confident in their beliefs as Christians.
"It's an honor to share my love of music and worship with the people of Owensboro. I want them to see that they can be individuals, not branches in someone else's tree. We all have something to share." OL