Photos by Jamie Alexander
See a need, fill a need. It's a simple phrase, but one that, when acted upon, can have a profound impact.  That's exactly why Kentucky Hunters for the Hungry was formed.  A grassroots effort that began in 1988 and formally incorporated in 2000, the organization has funded the processing of deer for use by various non-profit organizations for over 20 years.
"In general, each harvested deer yields, on average, 40 pounds of ground venison," said Jeremy Shiflet, regional director for Kentucky Hunters for Hungry and Daviess County resident. "We then estimate that four servings are provided by each pound of processed venison."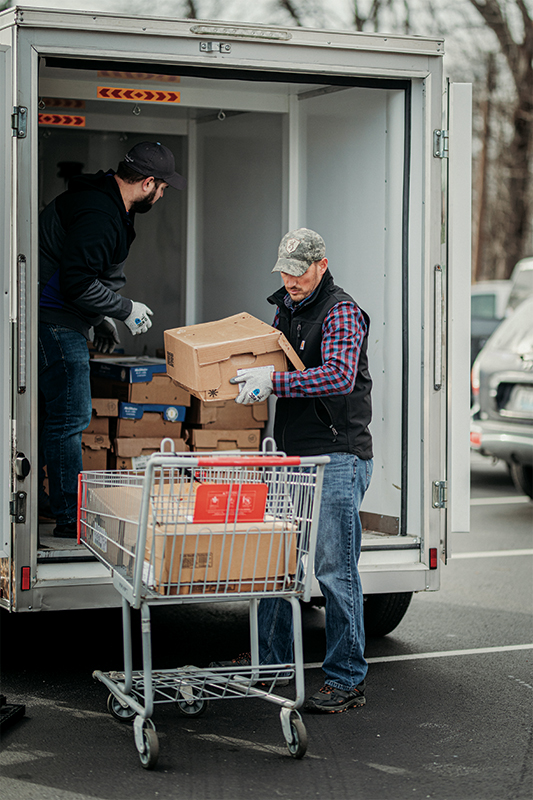 As the regional director of the organization, Shiflet is responsible for identifying processors and partnerships that would be beneficial to the nonprofit, as well as identifying organizations that would benefit from assistance with KHFH. Shiflet also facilitates the distribution of the processed venison to local food banks and help offices.
"KHFH's role is to come alongside and help local organizations provide protein to families in need," he said. "We are not trying to take over and do our own thing, we are just trying to make use of available, non-traditional resources to help the local organizations help local folks in need."
In January 2020, the organization distributed around 1,300 pounds of venison through the Owensboro Help Office, New Life Baptist Church and Walnut Memorial Baptist Church in Daviess County, and another 1,400 pounds through God's House of Hope Food Pantry in McLean County, all of which came from deer donated during the 2019 hunting season. Independence Bank of McLean county has also been working very hard to use a local chapter of this program to service needs in their community. They were responsible for funding the processing of 60 deer, or another 2,400 pounds of venison for God's House of Hope in 2019.
In December 2020, approximately 1,550 pounds of venison were distributed in Owensboro through New Life Baptist Church and CrossRoads Food Pantry. An additional 650 pounds were distributed through Hope to All Food Bank in Nortonville, Hopkins County, and approximately 820 pounds through the Providence Community Food Bank in Webster County.
"We estimate that KHFH will end up with approximately 1,500 deer donated and processed for the 2020-2021 hunting season," Shiflet said. "If we use that number, we have 5,056 deer donated over the past three hunting seasons, totaling 61,528 pounds of venison, and 235,288 meals/servings provided to Kentucky residents since 2018."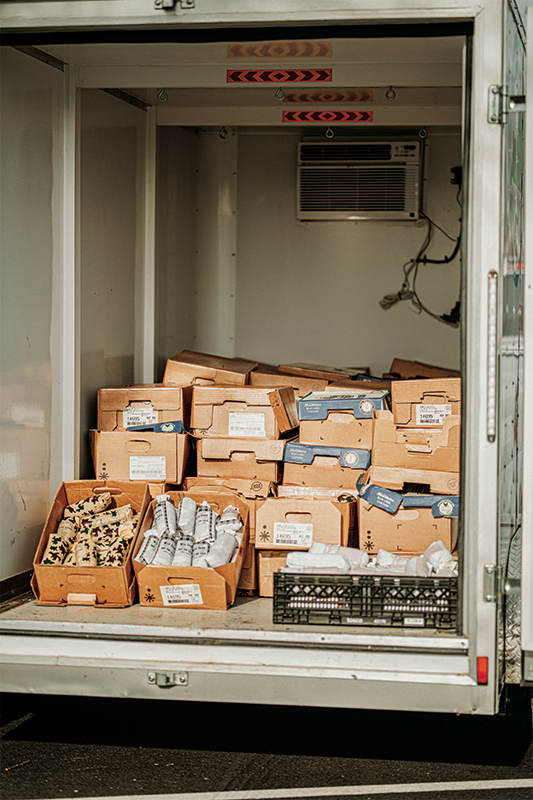 Shiflet said they try to help smaller, local food banks as much as possible since those organizations typically have fewer resources. And in this pandemic, Shiflet said food insecurity is a "much bigger" problem than most people realize.
"Folks who are struggling with various issues have enough to contend with as it is without needing to meet one of their most basic needs: food. And most of these same homes have children in them," he said. "A lot of kids get the majority of their meals during the week from school. With schools running virtually most of the last 10 months, and a summer break mixed in, meals have been tougher to come by for a lot of kids and families."
Using local meat processors to process deer legally harvested by local hunters, KHFH pays the processors for their work, although there are some who donate their time and materials, Shiflet said. The venison is frozen in one-pound or two-pound packages, and then either food banks or KHFH volunteers pick it up to distribute.
Kentucky hunters participate by locally harvesting deer and then taking them to a recognized KHFH processing facility. They can also donate to cover the costs of processing, which are often offered at a lower cost.
Donations are accepted from September 1 through mid-January or the entirety of Kentucky's deer hunting season.